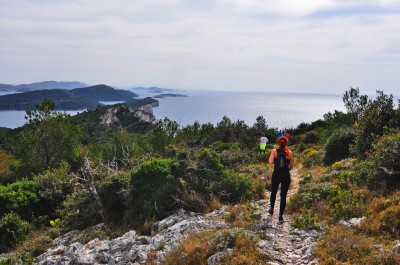 Join us on the island of great diversity and contrasts, the largest one in the northern Dalmatian island group. Here where the coast is characterized by sharp contrasts such as steep and stunning rocks of Telašćica Nature Park to the quiet lagoons and sandy beaches where you can enjoy in pristine nature and sea. These are the main reasons why the park gained the status of significant Croatian landscape.
Dugi Otok has a rich cultural heritage and history evidenced through archaeological sites all over the island that speak of its usage since prehistoric times. Numerous archaeological findings are reflected in the Liburnian settlement ruins and grave mounds, ancient villas, early Christian and medieval churches.
If you wonder why this trail is significantly different from any other island race where you already ran, and if you are hesitant whether to participate to the race or not, we will convince you that this island jewel is work of nature for outdoor activities.
The fair of island crafted products and festivities are common and essential parts of this small community which you'll be able to experience at the finish. If you didn't know, festivities in Dugi Otok are well-known for its "kick" in good food, great donkey race, and live music till the morning.
For more information visit https://www.dugiotoktrail.com/gb/